Academics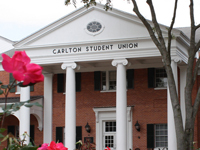 You are at: Planned Giving > Gift Options > How To Give > IRA Rollover
IRA ROLLOVER
IRA Rollover
Cash
Stetson


On January 1, 2013, Congress passed legislation to avert the fiscal cliff.

The law includes several important provisions that will allow you to support the causes you believe in using your Individual Retirement Account (IRA).
Extension of the IRA Charitable Rollover
If you are 70½ or older, you can make a gift of up to $100,000 to Stetson University from your IRA to meet your annual distribution requirement. By making an IRA charitable rollover gift, you are able to avoid taxes on the IRA distribution while supporting our charitable mission.
How to Make an IRA Rollover Gift in 2013
Contact your IRA custodian to make a gift from your IRA for 2013. The IRS will treat the amount of the cash gift as if you had made a direct rollover to charity and you can then avoid federal tax on the amount of the gift.

Don't wait! Contact Stetson University today to learn more about how you can convert your taxable IRA distribution and potentially reduce your taxes.
Designate Us as Beneficiary of Your IRA
A retirement asset, such as an IRA account, also makes an excellent bequest to us. If the IRA were given to your family, much of the value may be lost through estate and income taxes. By designating a charity as the beneficiary of all or part of your IRA (using a beneficiary designation form provided by your custodian), the full value of the gift is transferred tax-free at your death and your estate receives an estate tax charitable deduction.